So yesterday I took the gheenoe out by myself for the first time. Had a little bit of an issue. Basically, too much weight in the back/not enough in the front...
At full throttle I could only get to 7.5mph. I've checked it before with my son in the front and with a buddy who weighs about 160, and I maxed out at 12MPH(which is fine)
I did some reading, and from what I found, regardless of length of the Gheenoe, the water should break under the front seat while at cruising speed. The bow was up so high the water was breaking under the middle seat, so I was just plowing water and not planing out
You can see here the water break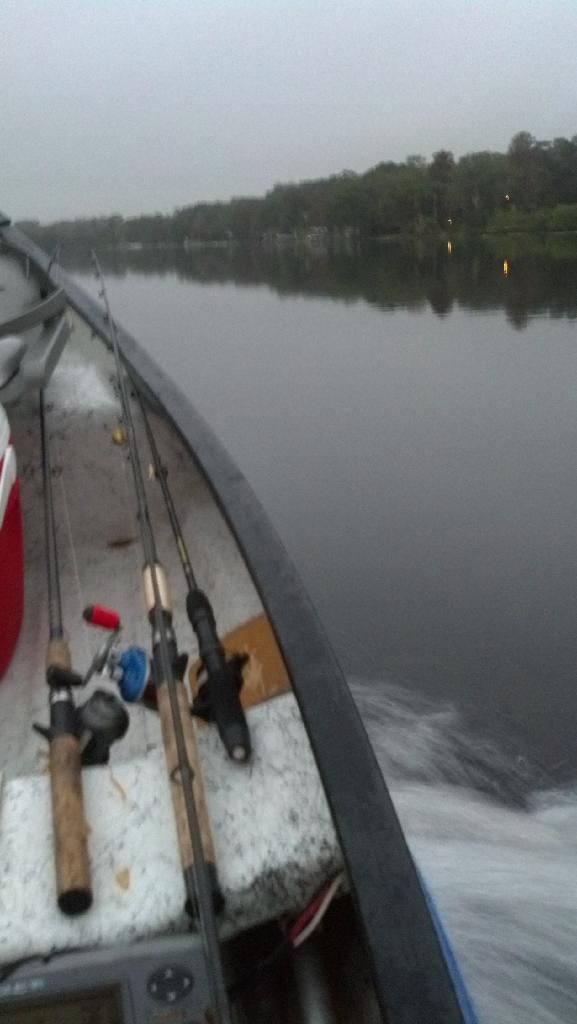 Here is a shot of how it's set up. Basically all the weight is aft. Motor and gas can, plus battery is behind me (trolling motor clamps on the port side directly behind me)
I'm basically looking at 1 of 2 options...
1) Build a bracket on the front nose cap for the troll motor. Mount it up front and put the battery in the front. That will add approx 100 pounds to the bow and should balance me out some. The down side...I will have to move from bow to stern seats every time I move the boat, which is not really safe.
2) Add a grab bar to the middle seat and a tiller extension handle to the motor. That way I can stand up a bit forward and balance the weight a bit. I did notice when I leaned forward while moving, the bow did get down some, but I can't reach the motor handle. Downside is I am worried about the grab bar being in the way when sitting in the rear seat and casting
I'm probably answering my own questions...but am I missing anything??