I've always read about cotton ball and petroleum jelly fire starters, but I've never tested them out. Since I've been loading up my new day pack I decided to make a few and test them before just throwing them in. Here is how I did it:
1.) Lay out cotton pads on a paper plate and generously apply 100% pure petroleum jelly. I used Vaseline. I recommend coating only one side for easy handling.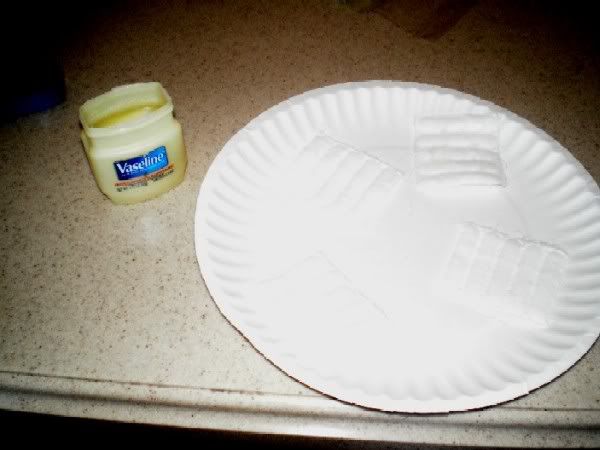 2.) Place fire starter anywhere you need a constant flame (for about 45-60 seconds) to facilitate starting a larger fire. I chose my garage floor.
3.) Add flame. I have a creme brulee torch that I carry in my hunting pack.
Here is the flame after about 10 seconds.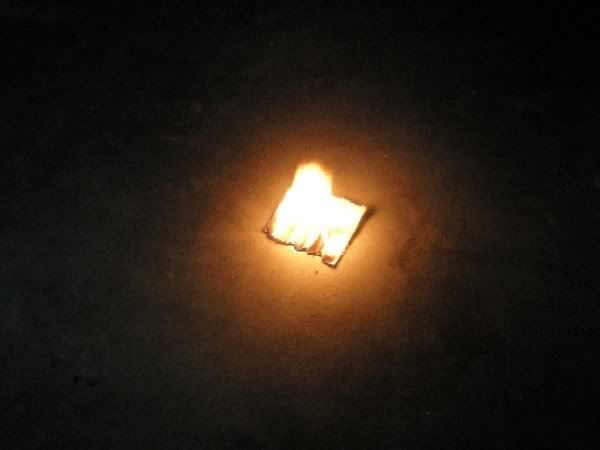 Here it is at about 30 seconds.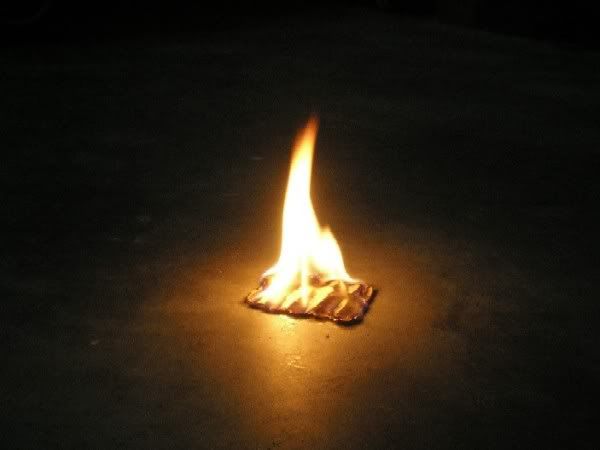 The homemade firestarters produced about 50 seconds of constant, even flame. I now have four of them stored inside a ziplock bag in my new pack.