I went to hunting camp Sat. the 6th. for 5 days up in Nassau County. Deer hunting was slow so I got in my ground blind a few nights. The blind is about 25-30 yards from a 30 gallon feeder and I have been getting good Hog activity. The first night was unevent full and stayed to about 23:00 hrs. The second night I got in the blind at 19:00 but, I fell a sleep an hour later. I had been up since 05:30 and was just too tired. At around 21:00 hrs. I woke up and looked out the blind. I saw movement. I hit the light on the gun to find a group of Hogs sucking up corn under the feeder. There was a big boy in the group but, I wanted a good BBQ size Hog. So I picked a cinnamon colored one and lined up the scope. I squeezed the trigger only to get a click. WTF! A gun malfunction. I cleared and reloaded a fresh round in the gun but when I took aim again, they were gone. Well, it turned out it was not a gun malfunction but an operator error. I hunt with an AR (6.8 cal) and in order to not make noise, I racked the rifle too softly. The bolt carrier was not seated properly and all I had to do was to hit the bolt assist after racking the gun a few times. The stupid thing is this happened to me once before and didn't learn from it. That night I stayed in the blind all night. It was F…… cold! The third night I was ready. I had shot my gun during the day to insure all was ok. I got in the blind again at 19:00 with a portable space heater and a thermos full of coffee. At just after midnight I hear sound from under the feeder and turn on my rifle mounted green light. I again picked out a Hog I liked and shots ran out. I put him down with one shot and he was not going anywhere but he was still kicking and I put a second round in his head to end it.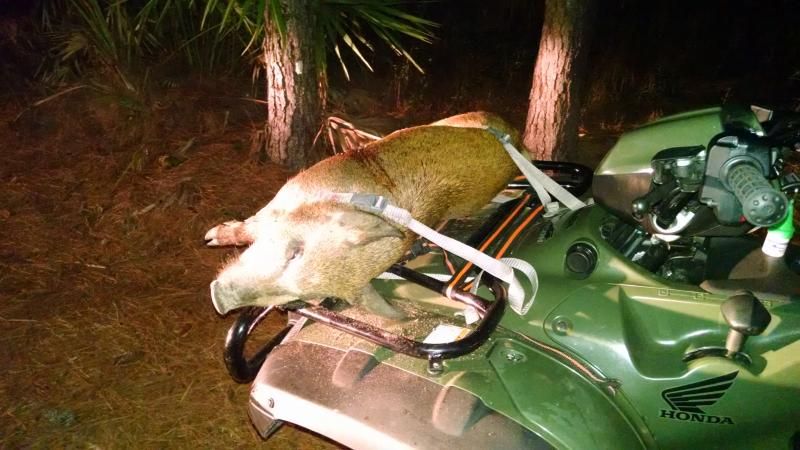 Entrance hole.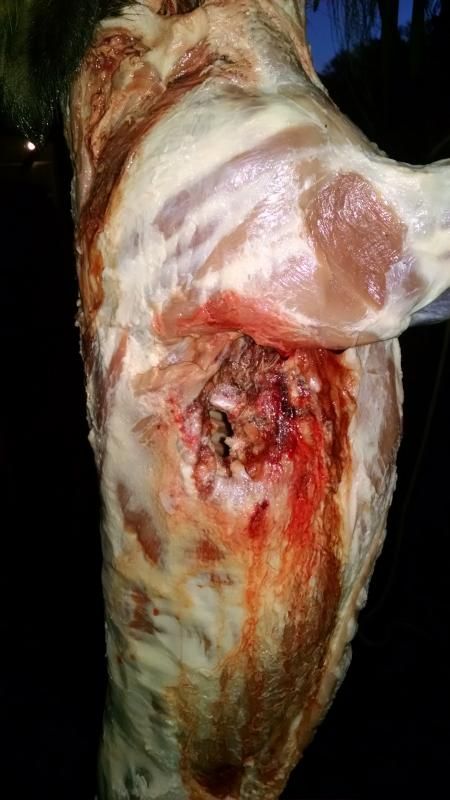 Exit hole. (broke two ribs)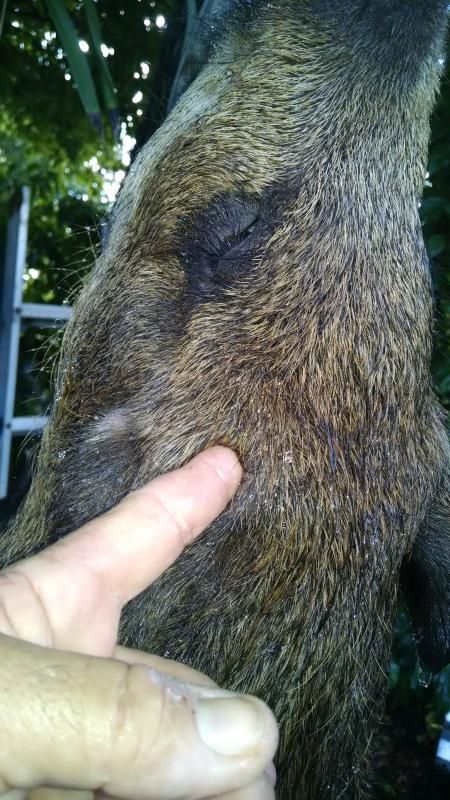 Head shot.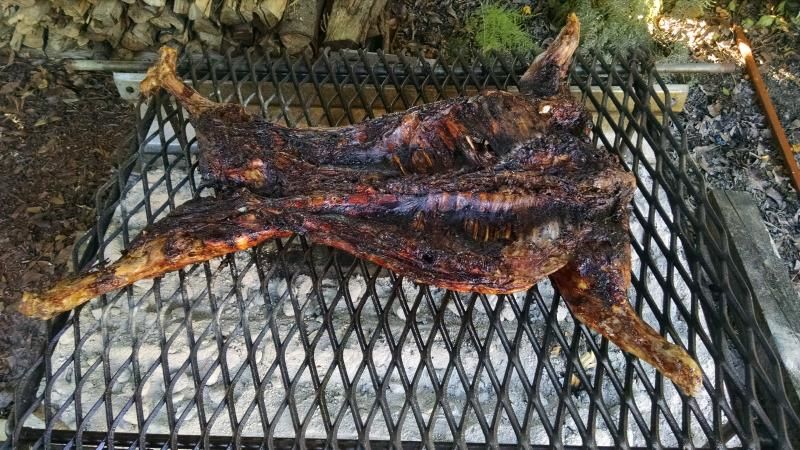 Last Sunday after 7 hrs of cooking.